Home
|
About Us
|
Contact Us


"Attention marketing agencies, advertising firms and business consultants!"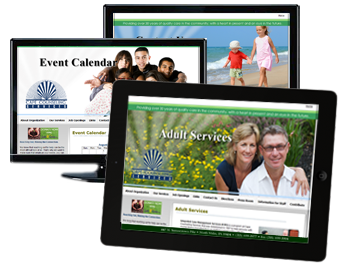 Do you own or work for an Advertising Agency? Marketing Firm? PR Agency? Technology Company? Are you a business consultant? Technology touches so many different areas in our world, having a dependable source for programming, software design, and/or digital graphic design, is becoming a must. A strong team can make or break any project.

If your client/customer is in need of a technology solution, we will help you, help them!
Do you...
… need to respond to a RFP (Request For Proposal) to build a website.
… need a programming source that provides excellent results.
… want to offer web design services but aren't looking to hire a full-time employee.
… have the creative talent to design a website, but need
programming skills to complete it.
… want a trusted partner to work with your company.
Then don't delay, contact Emaxed today!
Why Emaxed?
You receive the same dependable relationship our clients are accustomed to.
You benefit from our years of experience working with other agencies and firms.
We fit in where needed; as a strategic partner, as an "employee" of your firm or as a project lead.
We don't overstep our boundaries, your client will remain "your" client.
We offer stability to your company; employees may come and go, we are always here.
We are waiting to join your team - call us today and reduce your headaches!
856-428-8038 or contact us here
"The technology industry is inundated with technicians, programmers, designers and consultants; all people who know the nuts and bolts of technology. But often in the quest for technological skills, many never take the time to learn fundamental business practices (be professional, cost vs. benefit, deliver on time, provide superior customer service, etc...). Emaxed was founded to effectively "blend" technology with core business philosophies and standards. We have a holistic view of business and technology. Our solutions are not just built because "they are cool," our solutions directly benefit clients, they solve problems and meet needs."



© 2012 All Rights Reserved * Emaxed (ABM Internet Design Group, LLC)