Home
|
About Us
|
Contact Us

Home : Mobile Applications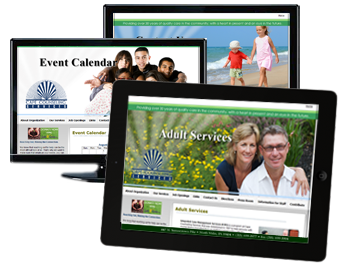 Some ideas for a business mobile app:

Remote Time Tracking of employees
Project Tracking for production staff
Event calendars for customers/clients
Online sales for your business via mobile phones
Provide special content for mobile users
(e.g., GPS location based services)
Build mobile customer/client rewards program
Build online game (for branding purposes)
Build online game (and sell it as an app)
Do I need an iPhone/iPad App?

That's question we hear quite often from our clients these days. The answer depends on what you are trying to accomplish. If you have a cool idea for a game, or a useful tool for an iphone and want to make money from it, then possibly an iPhone app is for you.
If on the other hand you are a business and are looking to give your clients/customers a better way to get in touch with your company (or maybe you want an estimating app for your sales reps, or a time tracking app for your employees), then instead of an iPhone app, we may recommend what is called a web-app. Its a bit complicated to explain in a few words here, but after a brief phone call with you, we will know which is best for your needs and will explain why.
From our perspective an app (iPhone app or web app) is no different than the many software applications and websites we have been building now for over 14 years.
Your idea + our knowledge, skills and expertise
= one great app waiting to be born!
Contact us today! (856) 428-8038.
© 2012 All Rights Reserved * Emaxed (ABM Internet Design Group, LLC)