Home
|
About Us
|
Contact Us

Home : Custom Software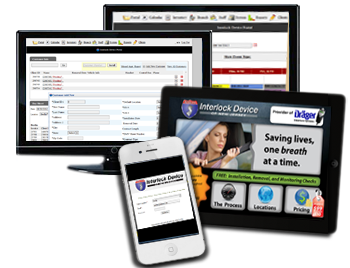 Examples of web-based custom solutions:
Employee Time Tracking
Simple Project Management
Online sales of products and services
Private messaging system for clients/customers
Delivery/pickup of sensitive client documents
Online estimating tool for employees and sales reps
Employee Vacation Request System / Employment Manuals
Online training for employees
The Web + RAD (Rapid Application Development)
= One Powerful business solution
So what does that mean to you? It means that there is no better time than today for businesses to use technology to solve their problems cost effectively. As it has done with so many other things in our society, the Internet has transformed the creation of custom software solutions. For the first time, businesses of all sizes can afford to invest in solutions built specifically to address their need(s).
In the past, building a custom software may have required months, if not years of development; not to mention the tens of thousands of dollars of investment required.
Now, using the web as a development platform, solutions can be built for a fraction of the cost, in a fraction of the time. What once took months can at times be done in days...
It all beings with you explaining to us what you want to do. So let's get started! Give us a call right now: 856-428-8038 (or contact us here)
Still need a desktop utility or software to be distributed on CDROM? Or a private software that can't be accessed on the web? We can handle them as well!
© 2012 All Rights Reserved * Emaxed (ABM Internet Design Group, LLC)