Home
|
About Us
|
Contact Us


"Are you your company's designated technology expert?"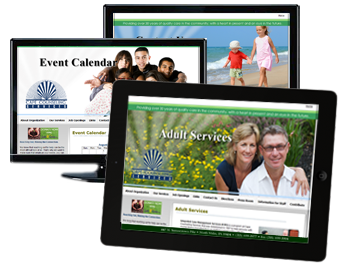 Do you deal with difficult vendors, challenging programmers, confusing jargon, new technologies appearing daily, diverse programming languages and platforms, special utilities and tools… ASP, .NET, linux, Windows, java, coldfusion, drupal, php, gateways, web services, MSSQL, MySQL, Oracle, Access, hard wired, wireless, organic search, PPC, SEO, meta tags, indexes, loops, modules, OOP, DTS, SQL, system architectures, factories, waterfall, refactoring, VB, normalized, routines, AS2, AS3, Flash, XML, regex, and on and on and on!
So where are you today? Are you...
Looking to expand a current software system?
In need of help with re-writing a legacy application?
Giving up on finding a technology partner that you can truly trust?
Wanting to redesign your company's website (or worse, building its first one)?
In search of a solution to a problem your boss has just dropped on your desk?
Stuck in a horrible contract with a hard to reach and hard to understand software company?
Unfamiliar with a piece of software being used by your company and looking for guidance?
We are glad you stopped by - we can help! With Emaxed:
You get a 10 year track record of technology knowledge and industry contacts.
You will find we follow as well as we lead, and we "fit" wherever we are needed.
You will quickly learn that we want to make you shine in your current job and company.
You receive a promise that if we don't know an answer, we admit it and explain how together we will find a solution.
We work extremely hard to make your job and your life "easier!" Not more challenging.
We are waiting to join your team - call us today and reduce your headaches!
856-428-8038 or contact us here
"We view our clients' staff as extensions to our own family. Teamwork is our mantra at Emaxed; we will work hand-in-hand with you to ensure we are helping you in your mission to solve problems and meet your organization's goals."
© 2012 All Rights Reserved * Emaxed (ABM Internet Design Group, LLC)