Home
|
About Us
|
Contact Us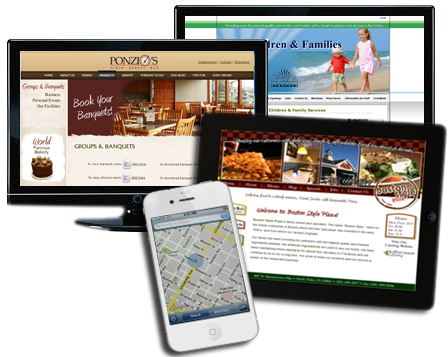 Simplicity...
Intelligent Approach
+ Creative Design
+ Professional Service
= Results
Over 14 Years of Service...
Since 1998 we've serviced hundreds of clients, from the Fortune 500 to regional businesses alike. Graphic design, systems architecture, project mangement, social media, online marketing, custom programming... we deliver results.
eMaxedNotes...
It Could Happen To You!
If you are part of the "one password group" you really need to consider changing that practice asap. If you don't, and your single password should somehow be compromised...
(
more...
)
Contact Us...
Corporate Office:
212 W. Route 38 - Suite 106
Moorestown, NJ 08057
p. 856-428-8038 f. 877-863-5082

North Jersey Office:
p. 973-775-9668 f. 877-863-5082

© 2012 All Rights Reserved * Emaxed (ABM Internet Design Group, LLC)